Airpura C600 Air Purifier for Odors and Smoke
Airpura C600 Air Purifier for Removal of Household Odors, Smoke, and Some Chemicals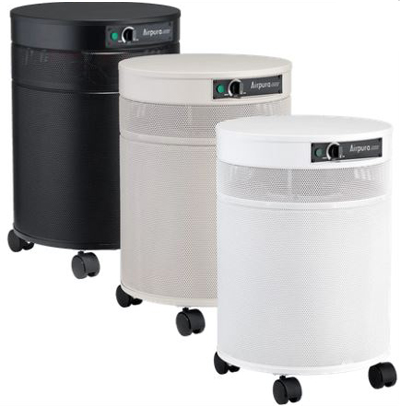 We recommend the Airpura C600 for higher than typical concentrations of odors in the environment. Its 26lbs of activated carbon effectively removes household odors and some chemicals vapors. Whether the issue is pets, cooking, mildew, wood-burning stoves or wildfire smoke, this air purifier has the capacity to adsorb a high concentration of offending molecules, providing a safer, more pleasant environment.
The Airpura C600 is configured with an extra large bed of activated carbon to accommodate its main purpose of capturing odors. It also includes a HEPA-Barrier post-filter to trap particles from dust, dander, mold spores, smoke, and pollen.
Airpura C600 vs. C600-DLX and T600:
The Airpura C600 is extremely effective in capturing odors, but if high levels of chemical fumes are an issue or if people are smoking within your home, you may want to consider one of the other models that are configured specifically for those situations:
If used in an environment where people are smoking, we recommend Airpura T600 which comes with a special TarTrap prefilter that protects the carbon filter from becoming prematurely contaminated by the sticky tars generated by tobacco smoke.
If you are concerned with chemical vapors off-gassing from new furniture, paints, lacquers, cleaning supplies, adhesives, pesticides, and other VOC-producing objects, consider the C600-DLX which contains 26lbs of Enhanced carbon. It will also remove typical household odors as well as chemical fumes.
REMOVE HARMFUL AIRBORNE CHEMICALS AND GASES FROM YOUR INDOOR AIR 
A comprehensive air purifier that removes thousands of harmful airborne chemicals and gases leaving only clean indoor air.

Removes:  Thousands of airborne chemicals, gases and odors. Specially blended carbon blends available to address specific chemicals.
Ideal for:
Homes/workplaces in proximity to industries that release chemicals from their manufacturing processes
Families who want clean and healthy air at home.
Places with poor outdoor air quality.
Why this Air Purifier is considered #1:
Powerful 26-lb carbon filter adsorbs most harmful, airborne chemicals and pollutants.
HEPA Barrier traps 95% of airborne particles as small as 1 micron.
360° air distribution allows for purification for up to 2000 sq. ft with 2 air exchanges an hour (based on 8-foot ceilings).
Sleek machine design that will blend in with all decors.
Easy care and maintenance
Please call us at (888)246-8776 if you would like help in determining the best model for your specific situation.
Overview of the Airpura C600 Air Purifier for Odors
The Airpura C600 is the unit we recommend for use in environments that contain a higher concentration of odors. Effective against offensive odors including cooking, pets, smoke from wood-burning stoves, or hobbies or jobs that generate vapors.

Note: If the offending odors are of the VOC type such as from pressed wood, paints, and lacquers, then we recommend the C600-DLX.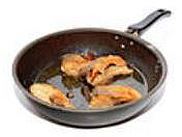 Large carbon bed effectively adsorbs odors
3″ deep carbon bed ensures proper dwell times for maximum odor adsorption
26lbs Carbon
Effective for up to 2000 sq ft
22″ high, 15″ wide
Hepa-Barrier post filter traps particles
Wall mount brackets available
Special carbon blends available for specific chemical problems
Optional 20 watt, 17 inch germicidal U-shaped lamp
Have Questions or Need Advice?
Please call our toll-free number (888)246-8776 to talk to a friendly and knowledgeable customer service representative. Our hours are 8:00 p.m. Pacific time (that's 11:00 p.m. on the East Coast) and are open on weekends.