Airpura H600 Portable All Purpose Air Purifier
Airpura H600 Air Purifier Removes Particulates (Dust, Dander, Pollen, Mold) and Odors (Food, Smoke, Pets)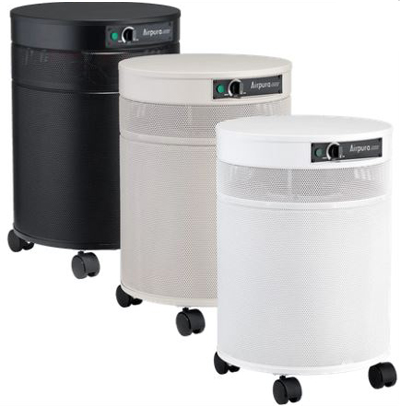 The Airpura H600 is basically identical to the R600 model except for the configuration of carbon. The H600 contains the Hi-C carbon weave filter rather than the 18 pounds of granulated carbon found in the R600. For environments with light odors, the H600 will be as effective as the R600, but for more problematical environments or issues with chemicals, consider either the R600 or V600 units.

The Airpura H600 has been designed for all-purpose applications as it is equally effective against particulates as well as typically household odors. Its medical grade true HEPA filter captures dust, dander, pollen and mold spores while its activated carbon removes household odors like those resulting from cooking and pet accidents.

For particulate removal, the H600 contains 40sq ft of HEPA filtration material which captures 99.97% of airborne particles at least .3 microns in size. The Hi-C carbon weave filter will remove unwanted odors from your living space. The fan moves 540 cubic feet of air per minute through these filters, cleaning up to 2,000 square feet. In a smaller space, the Airpura H600 will provide more air exchanges per hour which will result in even cleaner air.

This is a good choice for someone with allergies or who would just like to breathe healthier air at home or in the office.
OR ALLERGY AND ASTHMA SUFFERERS AND FULL SCALE PARTICLE FILTRATION
Free your home of allergens and asthma irritants. This air purifier is an excellent option for people suffering from allergies, asthma and other breathing issues.
Removes: Allergens, pollen, mold spores, and asbestos fibers.
Ideal for:
Individuals suffering from allergies, asthma and other breathing problems.
Homes in places with poor outdoor air quality.
Families who want clean and healthy air at home.
Why this Air Purifier is considered #1:
This purifier contains 508 in² of HI-C carbon weave for odor and chemical suppression.
The powerful HEPA filter captures 99.97% of airborne particles, as small as 0.3 microns.
360° air distribution allows for purification for up to 2000 sq. ft with 2 air exchanges an hour (based on 8-foot ceilings).
Sleek machine design that will blend in with all decors.
Easy care and maintenance
Please call us at (888)246-8776 if you would like help in determining the best model for your specific situation.
Overview of the Airpura H600 All Purpose Room Air Purifier
The Airpura H600 is recommended for all-purpose applications. It is similar to the R600, but has a different formulation of carbon. It has a medical grade HEPA filter to capture particles such as dust, dander, and pollen as well as Hi-C carbon weave filter to trap airborne odors and some chemicals.

Note: the Hi-C carbon weave filter is a good match for light odors or chemical fumes, but if you are concerned with heavier odors or smoke in your environment, consider the V600 or T600 models.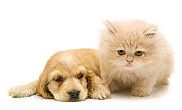 For airborne chemicals and gases and particles.
An excellent choice to help bring relief to allergy and asthma sufferers as well as overall improvement in indoor air quality for your better long term health.
Effective for up to 2000 sq ft
22″ high, 15″ wide
Hi-C carbon weave filter traps airborne chemicals and odors
40 sq ft HEPA filtration surface
Optional 20 watt, 17 inch germicidal U-shaped lamp
Have Questions or Need Advice?
Please call our toll-free number (888)246-8776 to talk to a friendly and knowledgeable customer service representative. Our hours are 8:00 p.m. Pacific time (that's 11:00 p.m. on the East Coast) and are open on weekends.